Support Us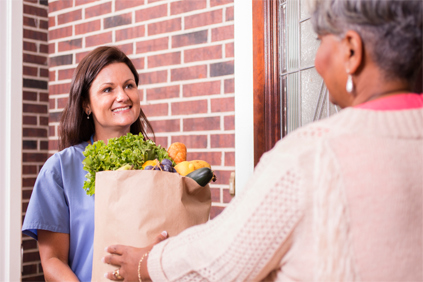 Your Gift Brings Hope to Our Neighbors in Need
Donating:
Thank you for your interest in supporting Catholic Charities Care Coordination Services. We rely on contributions from people like you to help make our work possible. You can designate your donation to Catholic Charities to Care Coordination Services, ensuring that your contribution aids this important program. To designate Care Coordination Services you can enclose a note with your check, or simply make a notation at the bottom left corner of the check, if donating on line you may indicate your preference in the comment field.
Volunteering:
What will you accomplish by volunteering with Catholic Charities: You will help the those in need feel important and that they are cared for, especially if you choose an opportunity to directly interact with the people, you will enhance their lives by initiating social relationships. This is incredibly important to people who are often "invisible" and "avoided." Friendly interactions boost self confidence, sense of belonging and happiness. Also, you will help create a connection between the poor and vulnerable and the broader community. Once you have an idea of how you would like to volunteer, fill out the form linked here and submit it we will contact you!
Upcoming Events:
A great way to support Catholic Charities is by attending or sponsoring one of our events. With the help of community partners, Catholic Charities hosts golf tournaments, fundraising events such as our wonderful Garden Party, and our annual gala Night at the Museum - all to raise money to help the poor and vulnerable.
Click Below to find out how you can support Catholic Charities today!